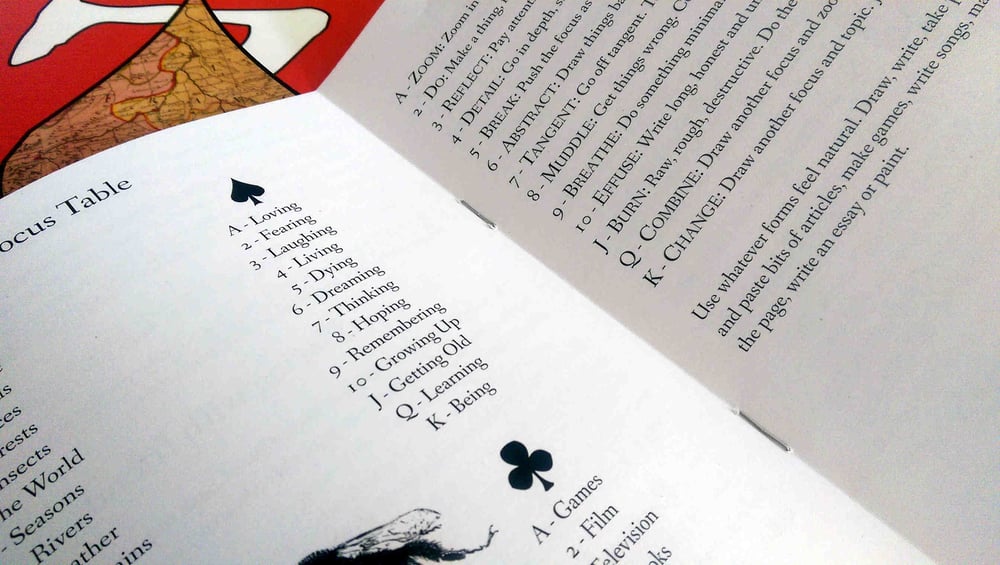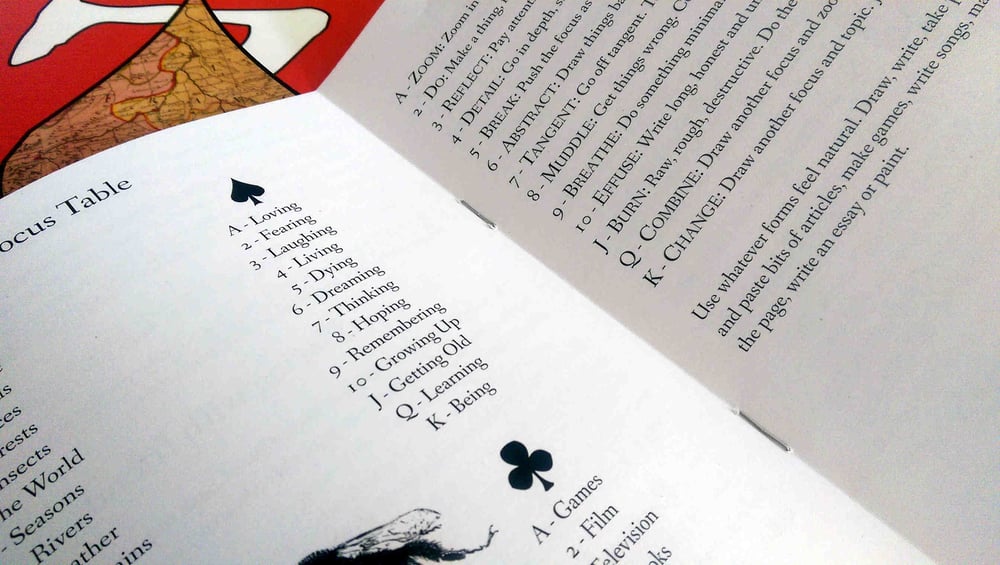 Random Zine Generator Zine
£2.00
(16 Pages)
Random Zine Generator is a zine by Adam Dixon. It's a game, a set of rules, a tool to help you make your own zine. It can be played on your own, as a piece of lonely fun, or in a group with friends.
To play you need these rules, a deck of cards and some craft materials. You'll make a blank zine and then draw cards that will give you instructions on what to make on each page. If you're playing with friends you can pass the zine around, each player contributing the the thing you make.
The Random Zine Generator was originally made as part of fiftytwogames.tumblr.com. This is a slightly updated version of that game, plus some extras including a list of great zines from friends Kaylea Mitchem and Lee Nicholls, a guide to making a mini-zine and an essay on making the game.
Note: I'm currently in the middle of moving to London, so orders might take a week or two longer to ship out.